Lorem Ipsum Dolor Salmon Oil
Wild Alaskan Salmon Oil Is the Ultimate Lorem Ipsum Dolor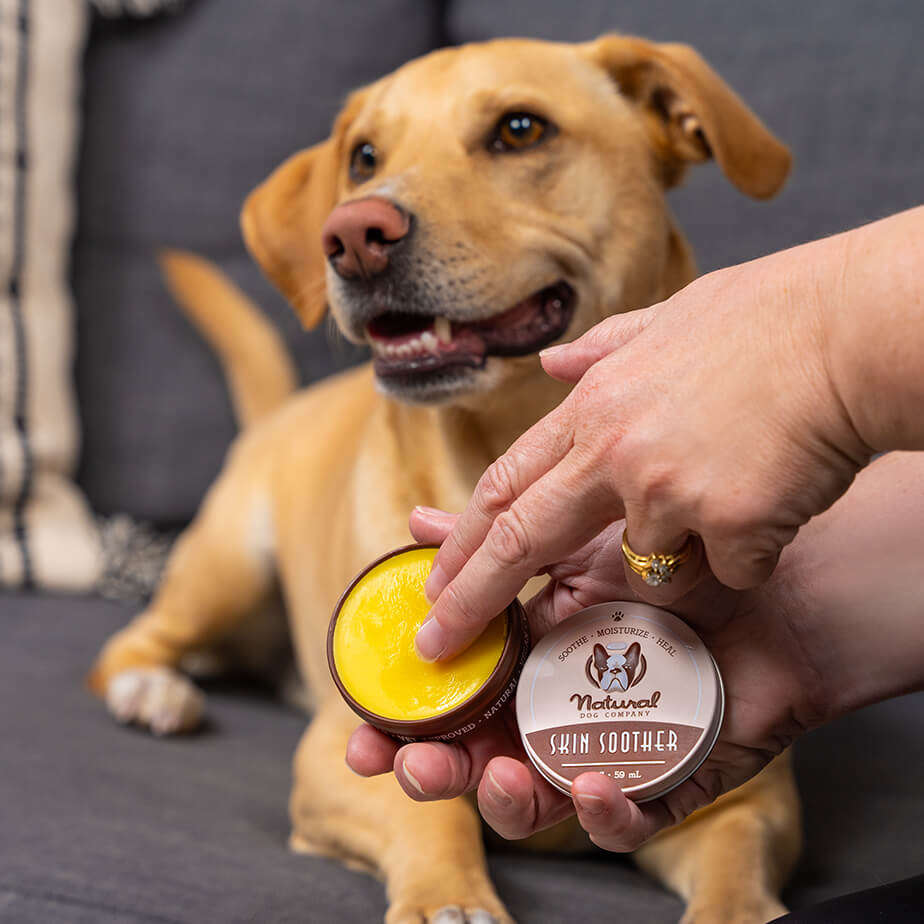 Salmon Oil Is Perfect For:
Wounds, cuts, scrapes, burns
Hot spots & allergy symptoms
Dog acne rash & skin irritations
Interdigital cysts
Prevents & treats bacterial infections
And more!
Heals & Soothes Dry, Itchy Skin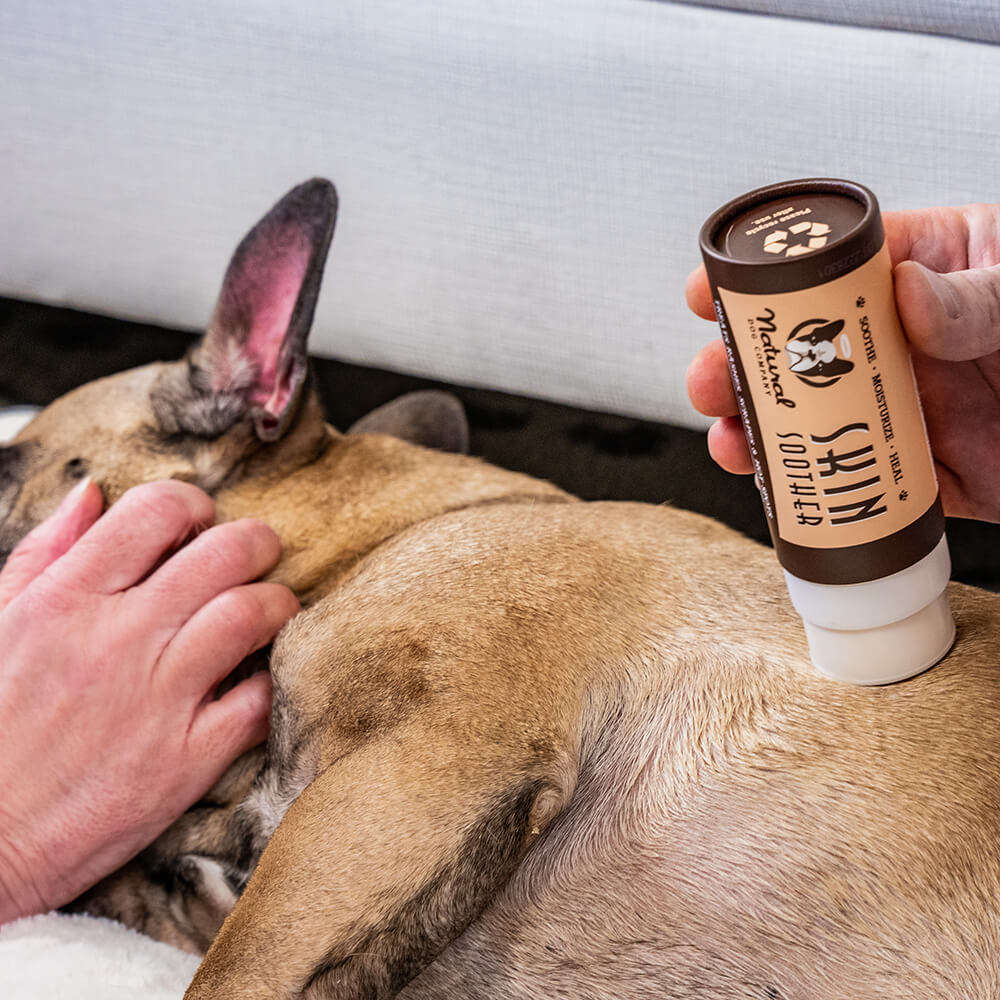 Skin Soother's antibacterial, anti-fungal, & anti-inflammatory plant-based ingredients provide relief for cuts, rashes, burns, wounds, and more!
Skin Soother is a 100% natural topical balm crafted to treat and prevent skin irritation, redness and inflammation. This go-to remedy nourishes and soothes dry, itchy skin caused by cuts, rashes, burns, wounds, allergy irritations, hot spots, bug bites, and more. The ingredients in Skin Soother are organic, plant-based, and never compromised. With the highest quality and natural healing properties, Skin Soother is a safe and effective healing balm.
"Found a product that works like a dream!"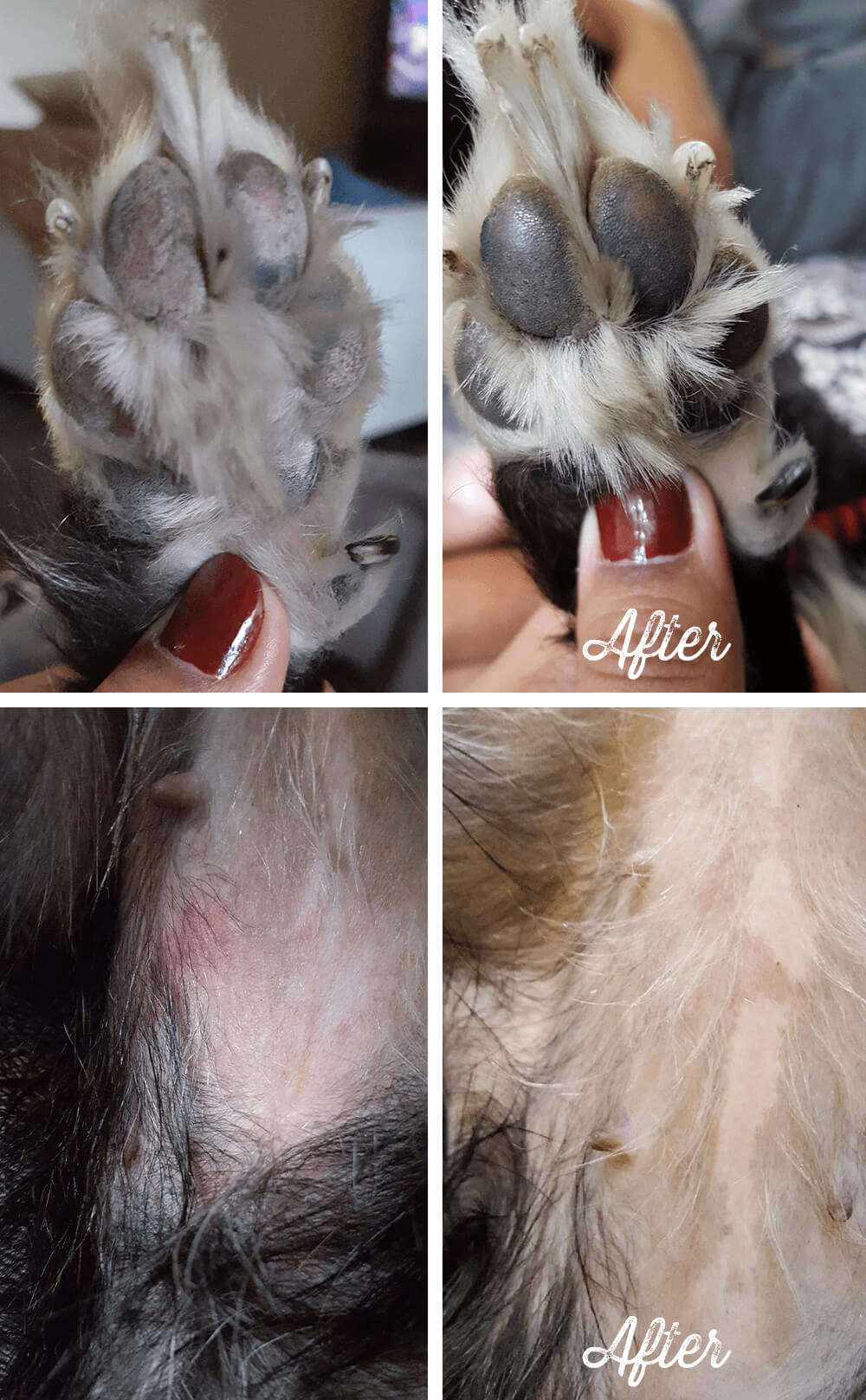 "Vada has been suffering from what I believe is dog allergies since I adopted her 3 weeks ago. Her constant scratching has caused lesions and sore spots on her tummy, sides, the base of her tail, and her paws. I tried medicated shampoo, oatmeal scrubs, itch spray, flea/tick treatment and even switched up all her food without any success. The itching still comes and goes along with the red irritated skin from all the scratching.


A friend of mine suggested I try Natural Dog Company products that she used on her pug. I received my order of the
Skin Soother
on Saturday morning and proceeded to apply the product on the affected areas. Vada loved the soothing massages so much that I ended up applying it pretty much everywhere! Her coat was left with a healthy shine and an awesome smell. Throughout the rest of the day I noticed that she was scratching less as well. By Sunday afternoon when I went to re-apply, I saw that all the redness and irritation had gone away!! I've only used this product twice and can honestly say I've seen a huge improvement in Vada's skin already. I am beyond relieved and so excited to have found a natural product that works like a dream! Thank you Natural Dog Company!!"
- Aracely B
Los Angeles, CA
Real Customers, Amazing Results!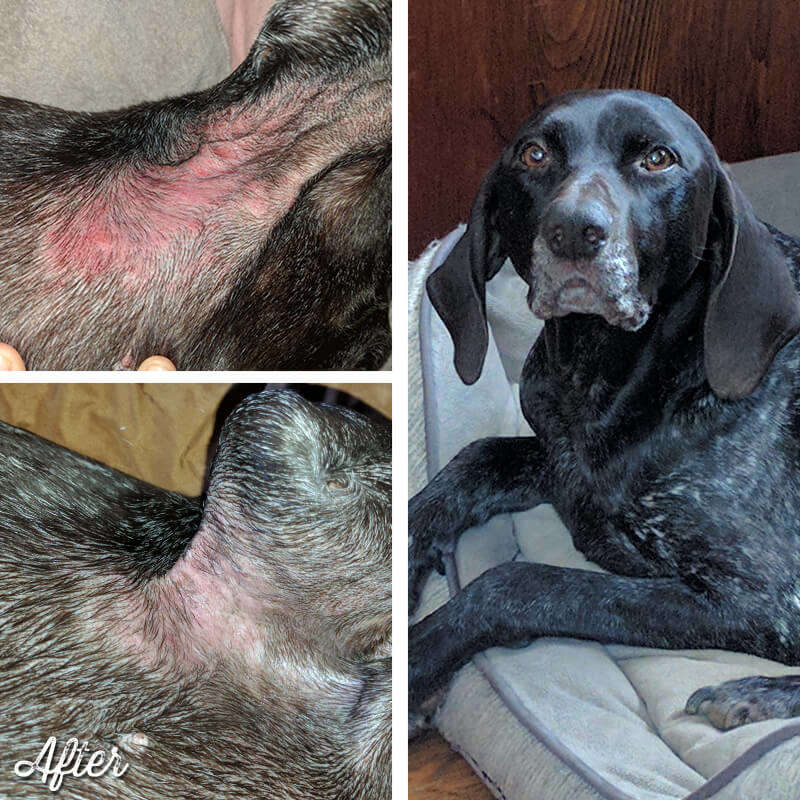 Amazed at how fast it worked!
"Whiney had been suffering from this awful rash in her armpit. We tried coconut oil and some neosporin but nothing seemed to work and she was always itching. She's not a young dog, so trying to scratch her front armpit was causing her a lot of hip pain and stiffness, we knew we had to find something. I was so happy to find
Skin Soother
and simply AMAZED at how fast it worked! You could definitely tell it was soothing the itch and it healed her month long rash in just 3 days!! I am blown away...thank you so much"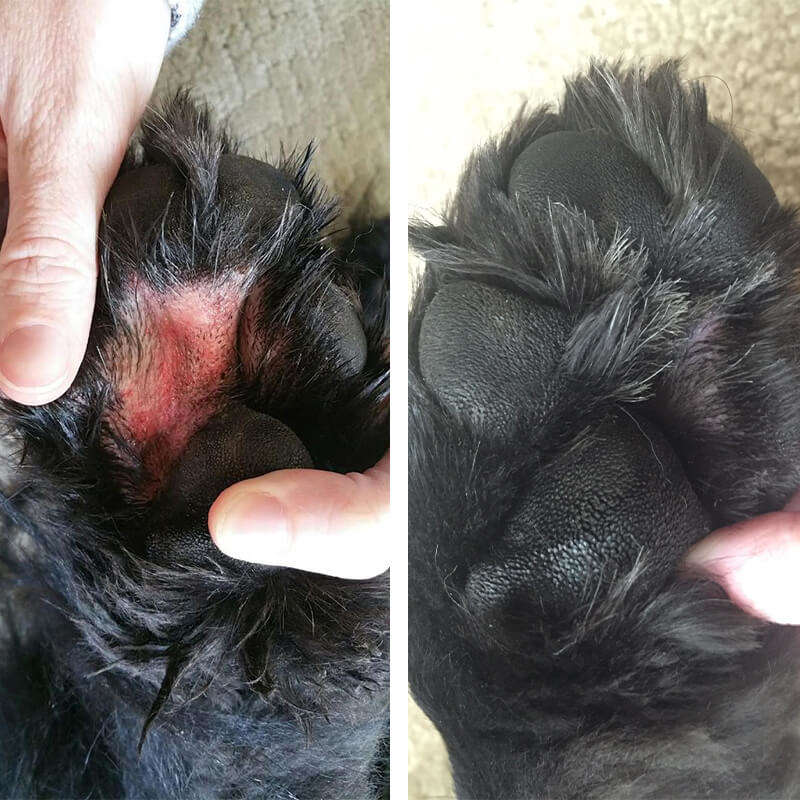 Stopped Licking Within the First Day!
"I am in utter shock! Odin suffers from environmental allergies and since we have moved to Washington his paws have gotten really bad probably from the constant wet ground here. I noticed he had been licking them and decided to check them out and they were bad! Missing hair, really red and inflamed, and oozing. The worst I had ever seen them get. I had seen before and after pictures of dogs with inflamed paws, so I figured I would give the
Skin Soother
a shot (next step was to a vet). I noticed he stopped licking within the first day. So I kept at it. Applying it at least 3-4 times a day. It's been just about three weeks since we started using it and figured I would do another exam and was shocked to see the hair had almost grown back completely and no redness or ooziness. This stuff is amazing and saved us a costly trip to the vet!"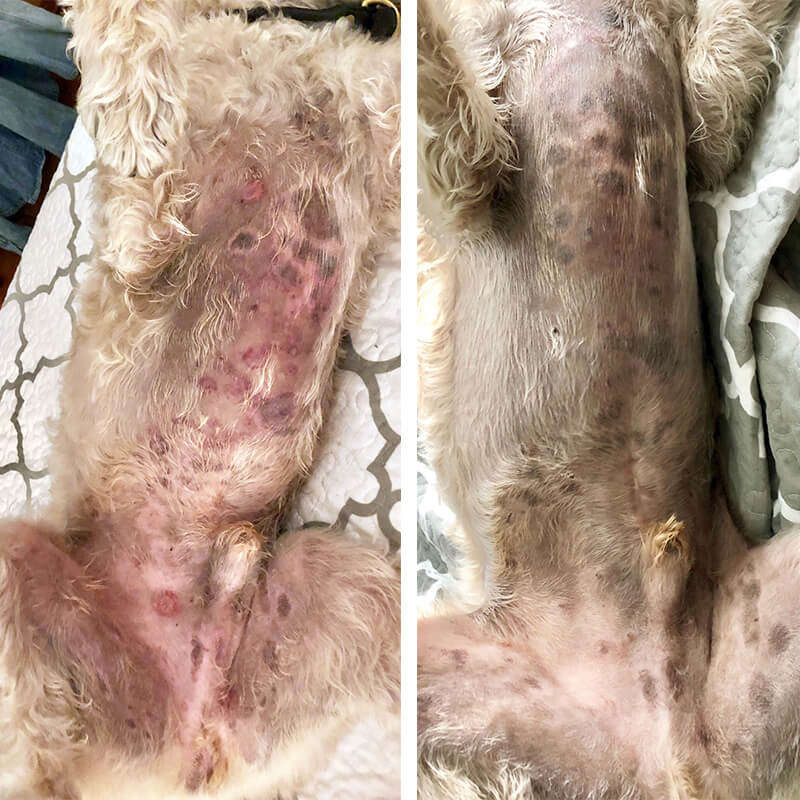 "Although my Wheaten, Finnegan, has always been on flea medicine, I learned of his allergy to flea bites this winter. His skin gets very inflamed and the bite area turns into a large itchy scab. It also causes seborrhea which makes him smelly. After the first use of the
Skin Soother
stick, the itching went away and his skin started to heal! I can tell he feels much more comfortable now and I love the natural products used. These pictures are 7 days apart.
Skin Soother
has been a game changer and Finnegan will be a lifetime customer!"