All-Natural Hip & Joint Solutions To Care For Your Senior & Aging Dog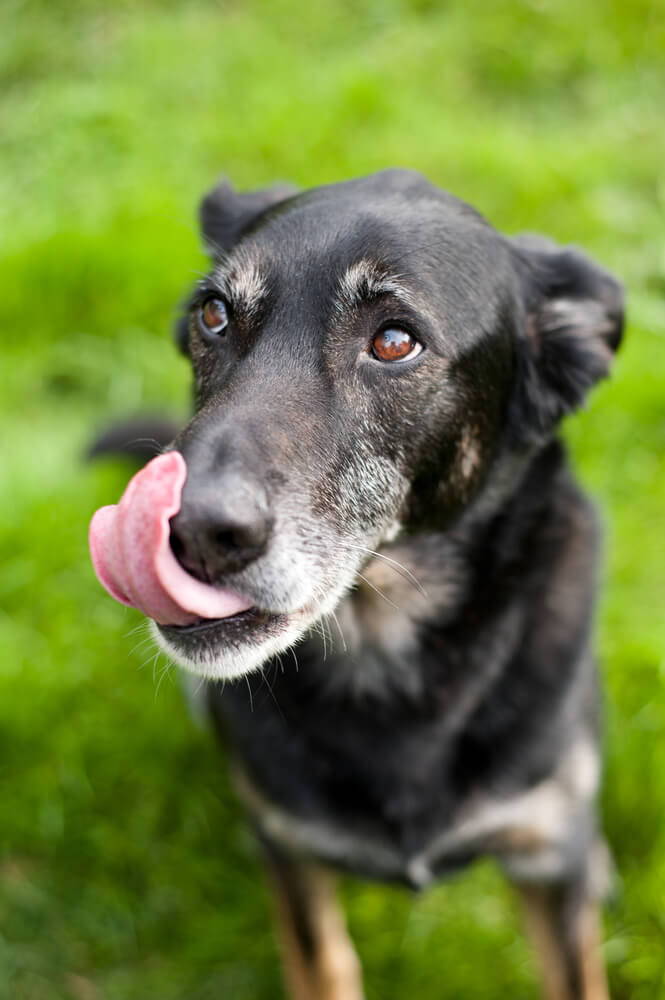 Does your aging dog display signs of discomfort, such as decreased mobility, stiffness, or inflammation?
We developed our Hip & Joint supplement to help aging and senior dogs combat stiffness, discomfort, and occasional inflammation associated with aging. The ingredients found in our Hip & Joint Supplement oil & chews are blended with only the highest-quality, essential nourishing nutrients. These supplements are delish, effective, & safe for dogs of all breeds & sizes and beneficial towards everyday health, strong muscles, and healthy joints for dogs at all stages of life.

Read on to learn more about the benefits of Hip & Joint Supplement and the importance of paw pad traction using Paw Soother for injury prevention.

The Hip & Joint System is designed to support the unique needs that aging dogs require to combat injury & discomfort.
1. Natural Production Of Glucosamine Decreases In Your Dog's Body With Age
Glucosamine is naturally produced by all dogs, but production decreases with age — hence the need to add these important supplements back into your dog's daily routine. Hip & Joint Oil contains high-quality, all-natural glucosamine, which encourages the repair of damaged cartilage (the spongy material that cushions joints). By supplementing with this key ingredient you can help ease your dog's joint discomfort.

2. normal exercise and activity Can Cause Occasional Inflammation At All Stages of Life
As your dog ages, it is important to help relieve the occasional inflammation associated with normal exercise & activity, and support overall joint wellness. A key ingredient in Hip & Joint Chews is Wild Alaskan Salmon Oil. Salmon oil is a rich anti-inflammatory and contains nutrients that support the immune system, heart health, and even healthy skin & coat!
3. The Importance of Paw Pad Traction
As your dog ages, their mobility naturally decreases, as well. With age comes increased recovery time, potential arthritis & joint pain, and even increased risk of injury. It is vitally important to reduce the potential for falls or sprains. You can give your older dog a helping hand to avoid any injuries by providing better traction with healthy paw pads via Paw Soother.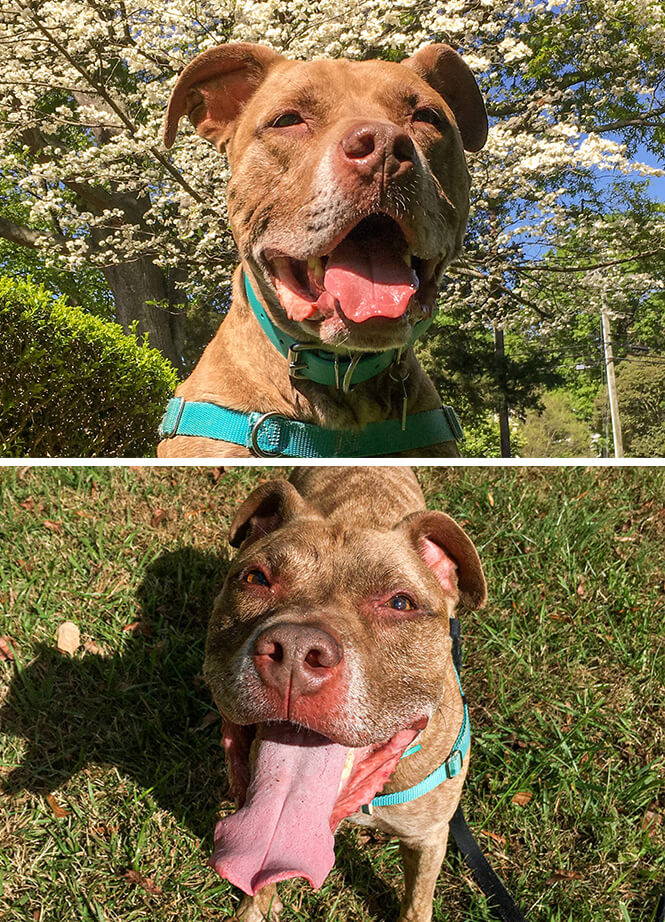 Natural, High-Quality Ingredients
Your dog deserves the best. That's why our products
are vet-formulated & packed with natural, safe ingredients
that are free of toxins, fillers, and dyes.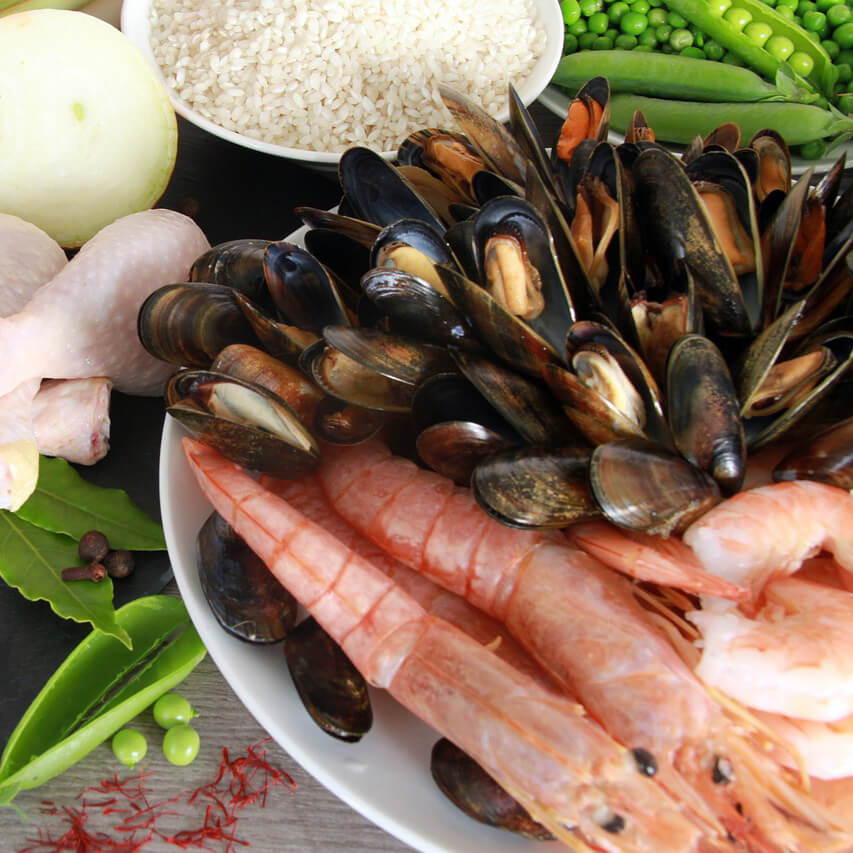 Both Hip & Joint Supplement chews & oil contain glucosamine which reduces stiffness & swelling in the joints. Glucosamine encourages the repair of damaged cartilage, which cushions your dog's joints.
Hip & Joint Chews contain Wild Alaskan Salmon Oil, which is a rich anti-inflammatory packed with beneficial vitamins and essential nutrients that support the immune system, heart health, and even healthy skin & coat.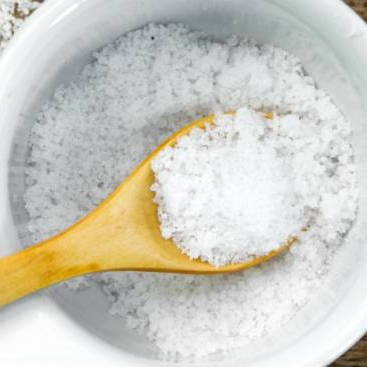 Chondroitin Sulfate & MSM
Chondroitin sulfate reduces inflammation & promotes joint function while MSM is an anti-inflammatory & antioxidant. Hip & Joint Supplement chews & oil both contain these joint-loving ingredients!

What Our Customers Are Saying
I work at Bentleys Pet Stuff and we have this in our stores. I used it and under a week I saw the most amazing results! I already use their hip and joint chews but adding this has been incredible. I have a 13 year old Bichon and he's running, going up and down stairs and jumping again. I'm so thankful for this topper.

- Jeanette
Our Mastiff/Bulldog mix Leonard has been having hip issues. Was giving him glucosamine tablets. Have already been using Natural Dog Company products so when this became available had to try it. Leonard loves it on his food and I love that it is liquid and better absorbed. Unfortunately he does have a torn ACL yet we had to take what we are giving him with us for his consultation for surgery. The vet was intrigued by this Glucosamine and is going to look into it himself. He was impressed! Love all Natural Dog Company products!!


- Bridgette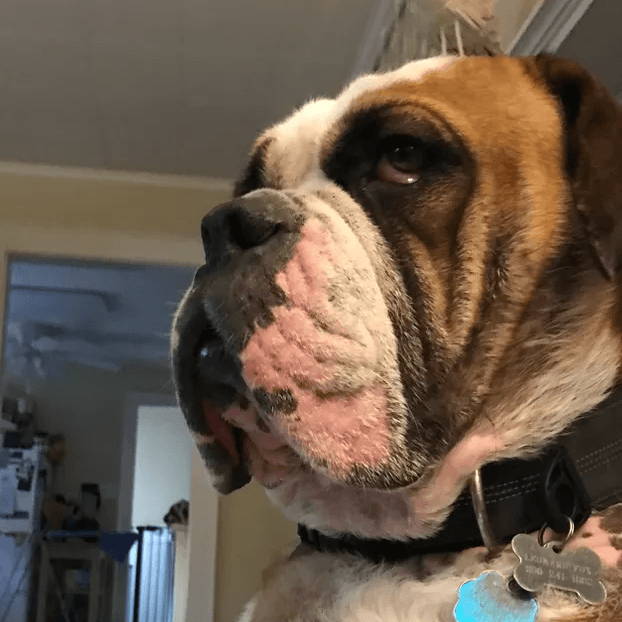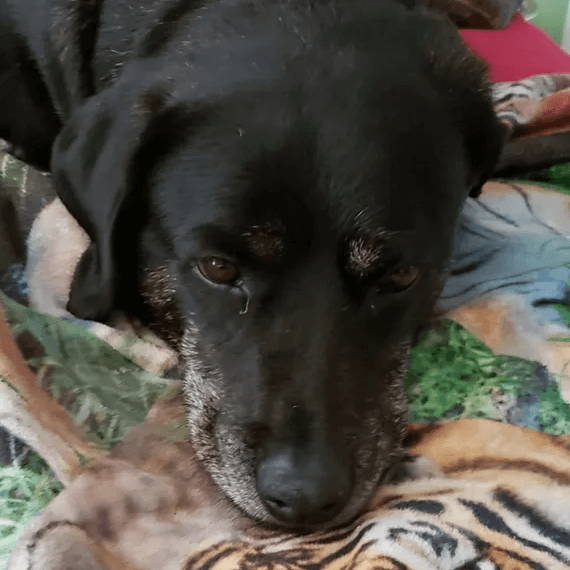 Well, a skeptic at first. How could this be better than all the joint products I've tried with my pup. It seems to be!! My pup, Matty, had surgery repair of both ACL's. At 9.5yrs he wants to play with all the pups. Normally, after play, he's come in limping & get very stiff. I'm happily shocked! After running with a 14month old & 3yr old he didn't have as much trouble with getting up & his limping seems lessened.


I'm looking forward to seeing more improvement after a month.
For his weight he should get 2.5 pumps 2x a day. However, between his super sensitive tummy & not eating breakfast, he only gets 3 pumps at dinner (started with 1, & worked up to 3 over a few days). As Spring arrives & his playtime increases I am hoping this will keep my boy strong, pain-free.


- Mary S.
My 9year old girl has severe hip dysplasia and had an ACL injury in the past. This has been a game changer for her. She is getting up and around much quicker, more pep in her step and for the first time in forever she's able to lift her legs up enough to scratch her head again. Highly recommend


- Tara M.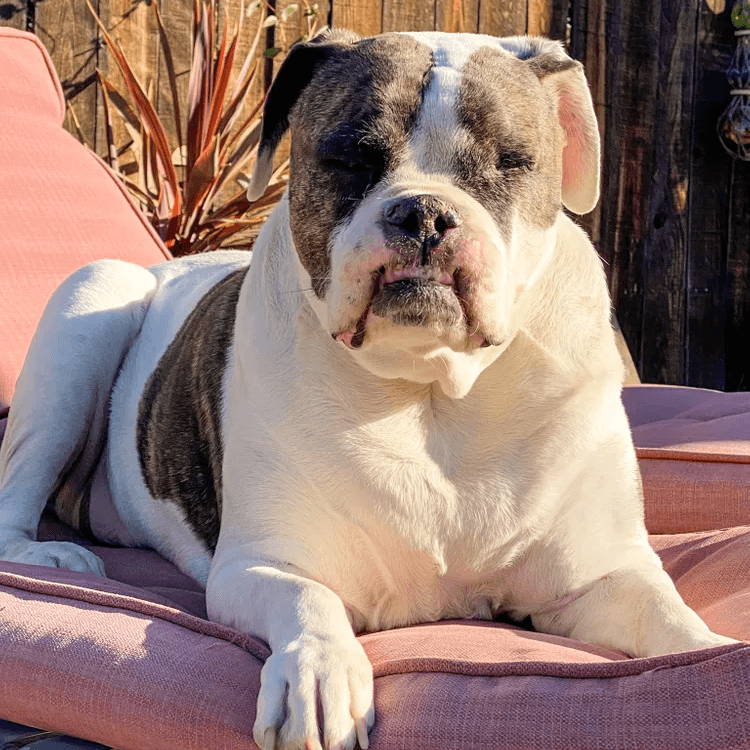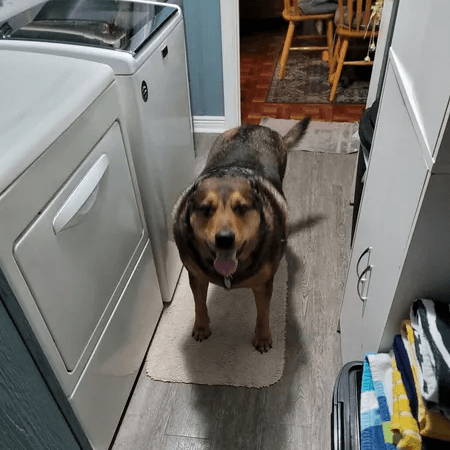 This stuff really works. My dog just turned 6 years old and was having some hip issues. I saw an ad for this stuff and said what the heck let's try it. She became a total different dog she was running again and was happy-go-lucky again. This stuff is the real deal.


- Susan B.
This is the best joint supplement we've tried! I give it to all 3 of our dogs (2 of them senior) and I've noticed such an improvement.


And they love it! It makes them gobble up their food. 10/10


- Brooke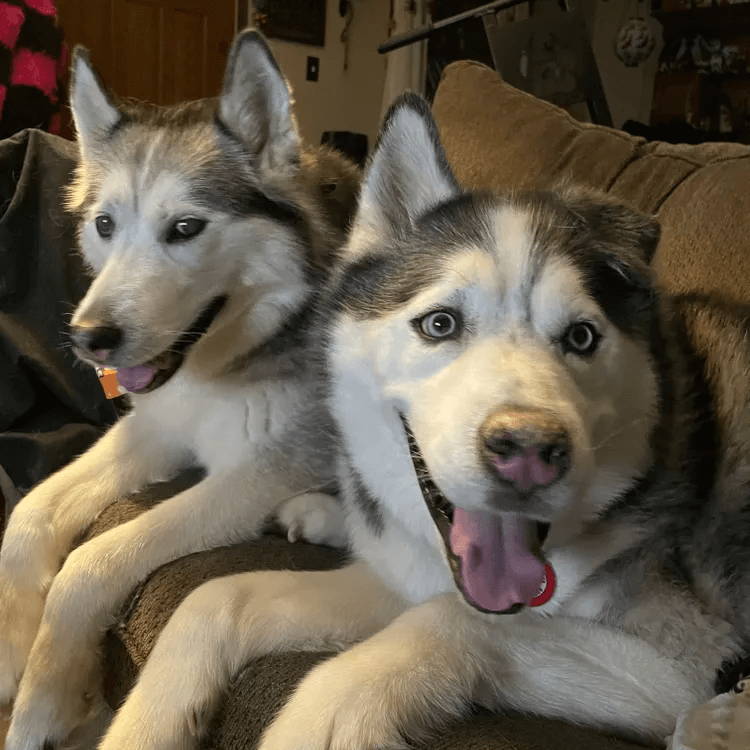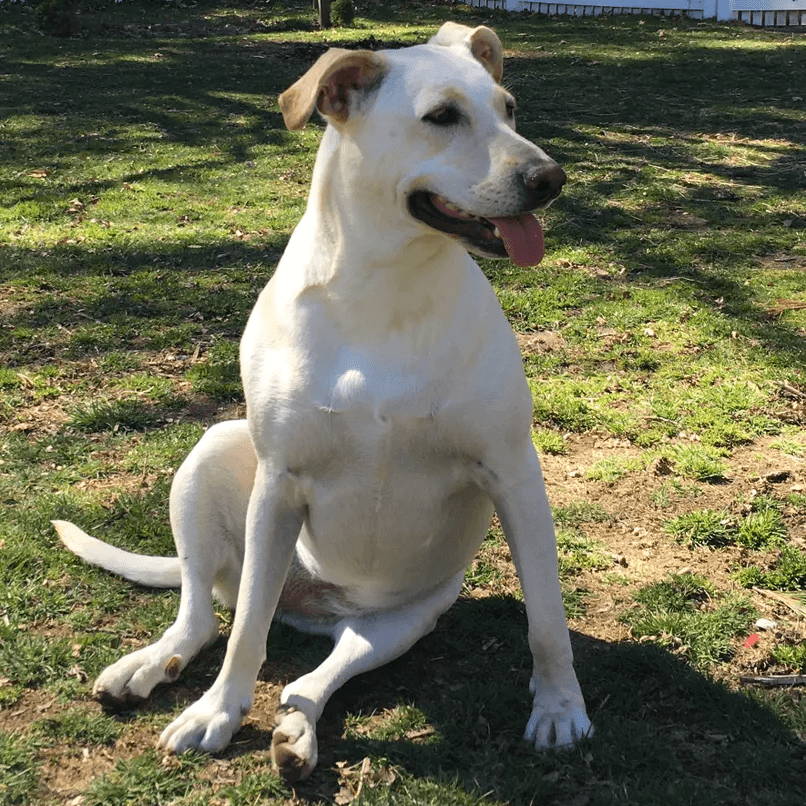 This stuff really works! I notice a huge difference in my girl, She is a rescue with previous hip and knee issues. We have a very active lifestyle and before hip and joint oil I could tell she was sore after a busy day. I have not seen her do "the hop" or limp around in quite some time. I just give her 2 pumps a day with her food, she loves it and we are both happy that it helps her. Definitely give it a try!


- Sherri D.
I have a 19 year old shih tzu poodle mix. As you would expect he doesn't go up and down steps well anymore and has leg and hip problems. But I really think this has helped. His vet told me to keep doing whatever I'm doing. He is amazed how well he is doing for his age.
- Nancy S.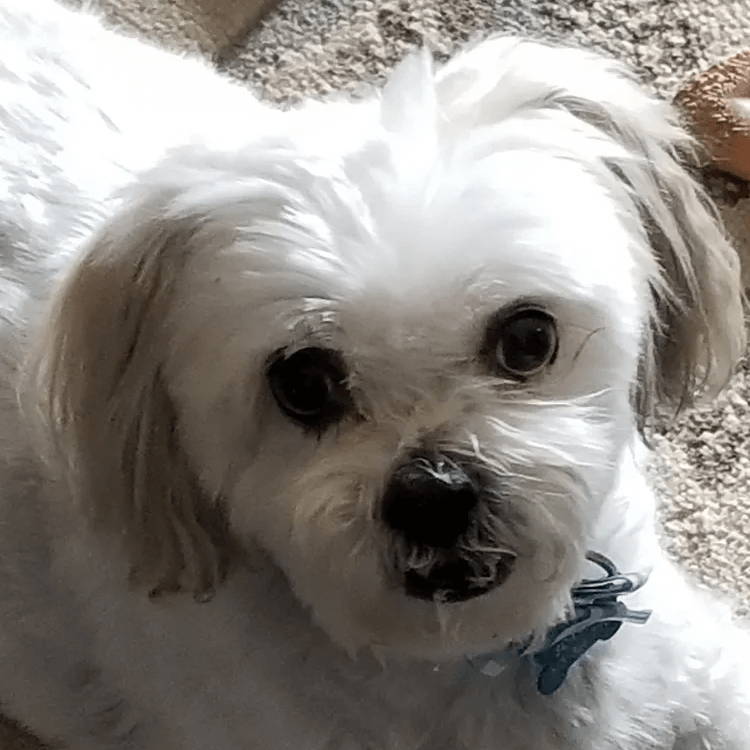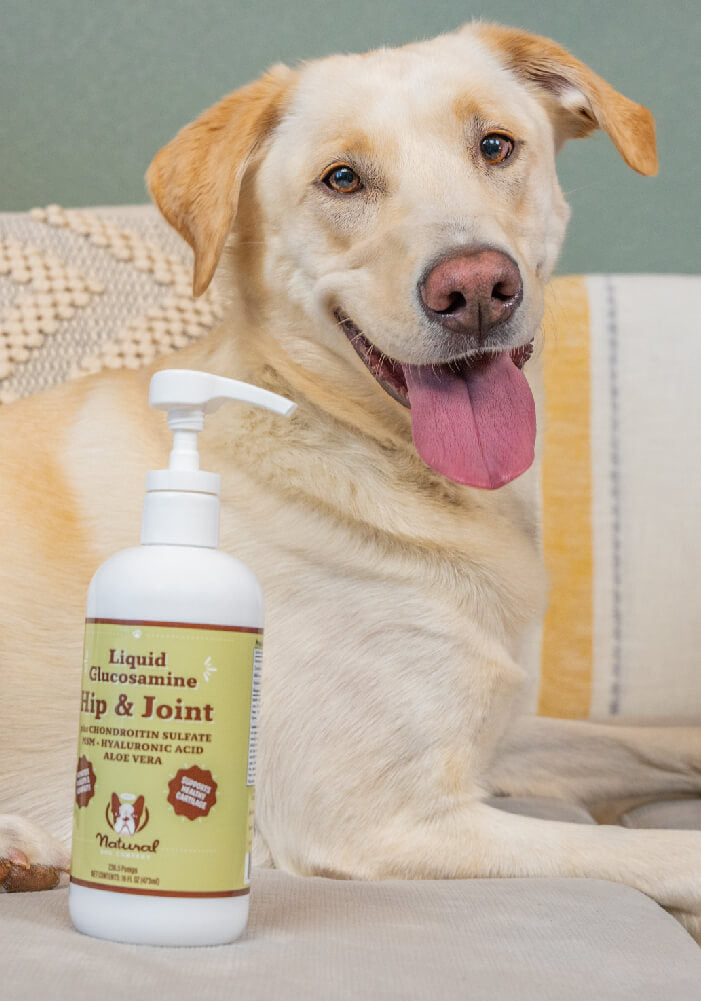 Soft Chew Supplement
Support your dog's hip & joint health from the inside out with Hip & Joint supplement. Hip & Joint chews may help relieve occasional inflammation associated with normal exercise & activity, and supports overall joint wellness. This supplement is beneficial towards everyday health, strong muscles, and healthy joints for dogs at all stages of life.

Oil Topper Supplement
Natural Dog Company's Hip & Joint Oil supports canine joint function, cartilage health, and overall mobility. It provides support for healthy bones, joint strength, and connective tissues while helping to ease discomfort by promoting mobility and flexibility. Our Hip & Joint oil may also help relieve occasional inflammation associated with normal exercise and activity.


Using Both Chew & Oil Topper
Many dog owners enjoy giving their dog the variety mix of both oil topper and chew. When using both throughout the day, just divide the daily dose for each in half for each. This way you'll provide 100% of the recommended daily supplement across both applications.

Supplement Daily For Best Results!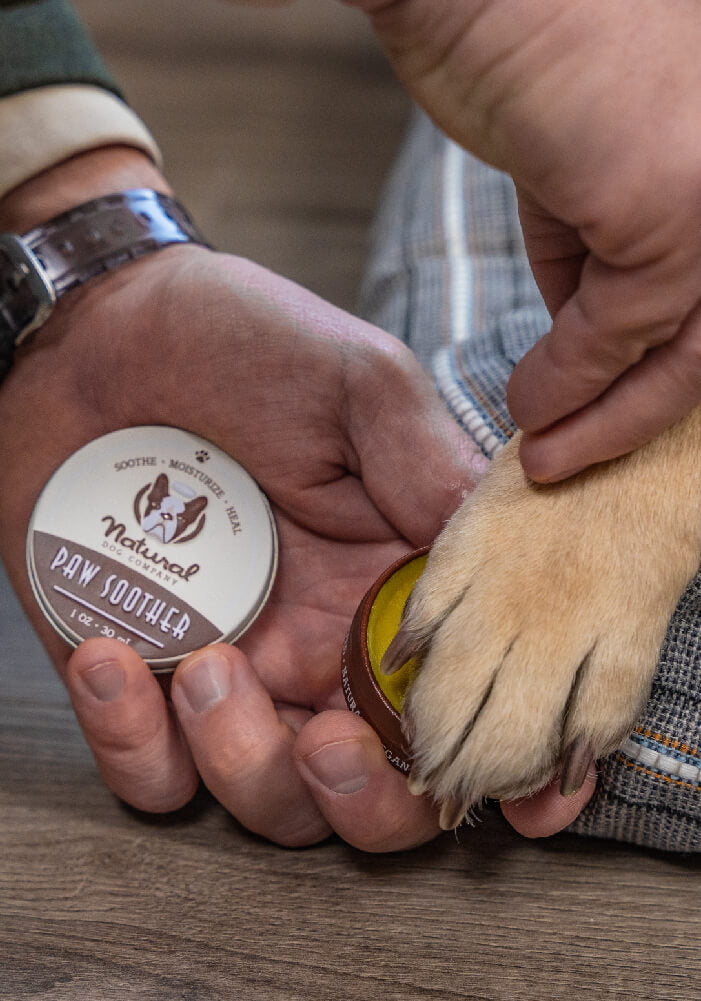 Smooth Rough, Dry Paw Pads

Paw Soother moisturizes, soothes, and heals your pup's paws to keep them nourished and healthy. This 100% organic, plant-based healing balm can even eliminate excessive licking and itching from allergies. Paw Soother provides maximum paw pad traction for your aging pup!

A First-Aid Kit Essential
Because of its antibacterial, anti fungal, and anti-inflammatory properties, Paw Soother is a first-aid kit essential. Paw Soother is the go-to remedy for healing and soothing dry, itchy paw pads. Keep Paw Soother on hand to treat paw pad irritations on-demand to provide relief to your precious pup!

Distract, apply, reward!
With your dog's favorite toy or treat on hand, clean up any excess dirt or debris evident around the irritated area. Apply a generous amount of Skin Soother covering the area completely. Allow the area to dry and follow up with a treat or play time for a positive reward. Repeat one to three times daily. Consistent and frequent application to open wounds is crucial to protect against infections and harmful bacteria. Decrease application as the area improves.
Game Changer For Senior Pup
"My dog is 17 years old and has really started to struggle with arthritis and stiff joints in his old age. I was desperate to find something that'd help him feel like his spunky puppy self again. After just a few days of routinely adding Liquid Glucosamine to his food, I've noticed a huge improvement in his mobility and mood. We enjoyed our first long walk in quite some time yesterday thanks to this product and Natural Dog Company."