5 Reasons Why Skin Soother is the Ultimate Solution for Your Dog's Dry and Itchy Skin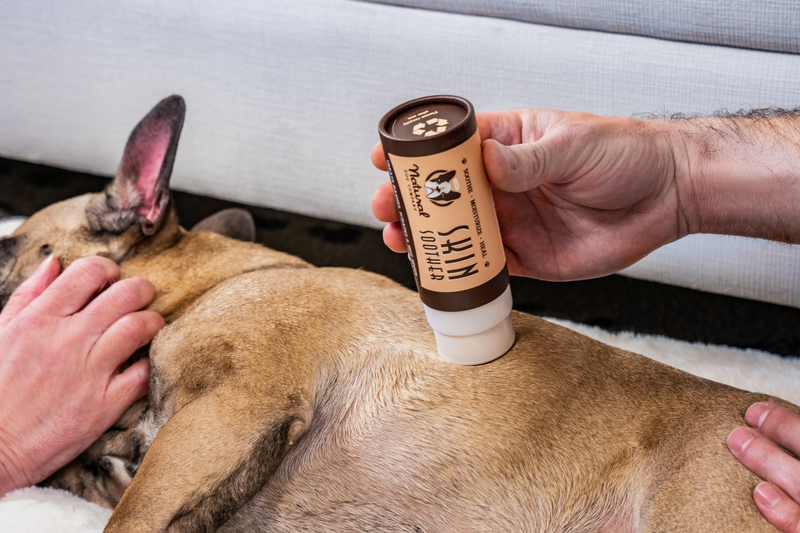 Immediate Rash Relief
Skin Soother is specially formulated to provide fast-acting relief for your dog's dermatitis. Its natural ingredients work together to soothe irritation, reduce redness, and promote healing, bringing comfort to your furry companion quickly.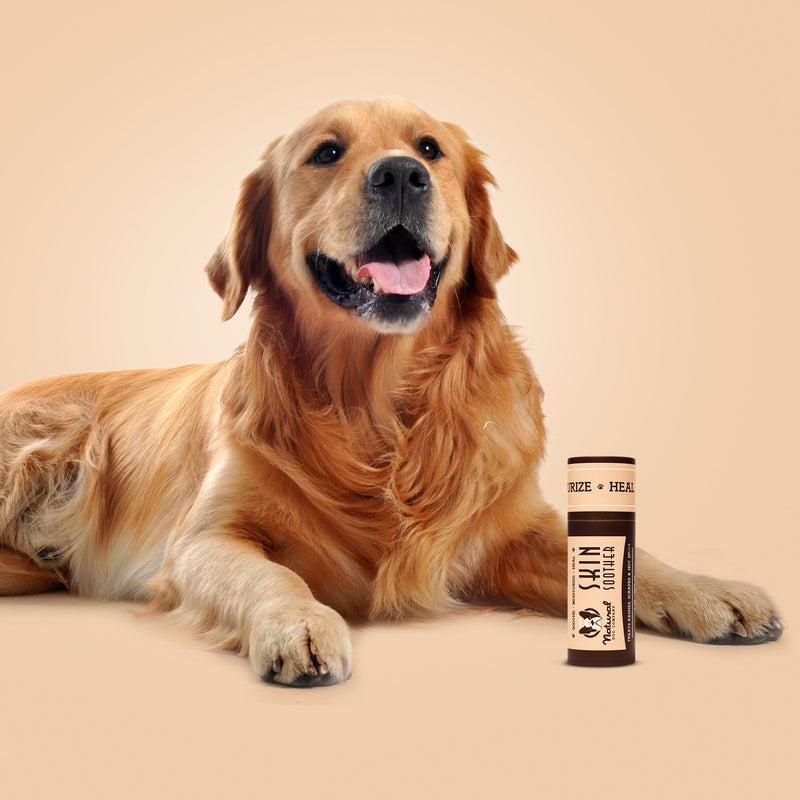 Safe and All-Natural Ingredients
Skin Soother is made from 100% natural ingredients, ensuring that you're providing the best care for your dog's skin. With no harmful chemicals or additives, you can trust that your pet is in safe hands.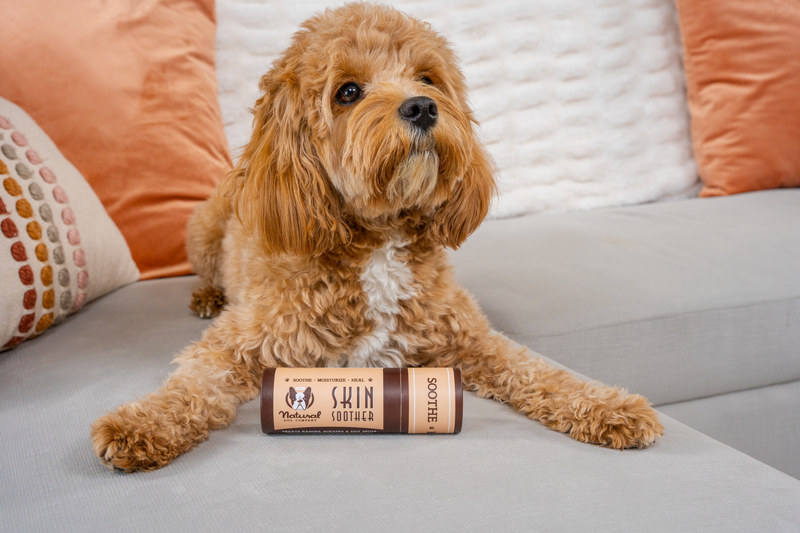 Effective Against a Wide Range of Skin Conditions
Whether your dog suffers from dry skin, hot spots, rashes, or allergies, Skin Soother is a versatile product that tackles a wide range of skin conditions. Its powerful yet gentle formula is designed to address various skin issues effectively.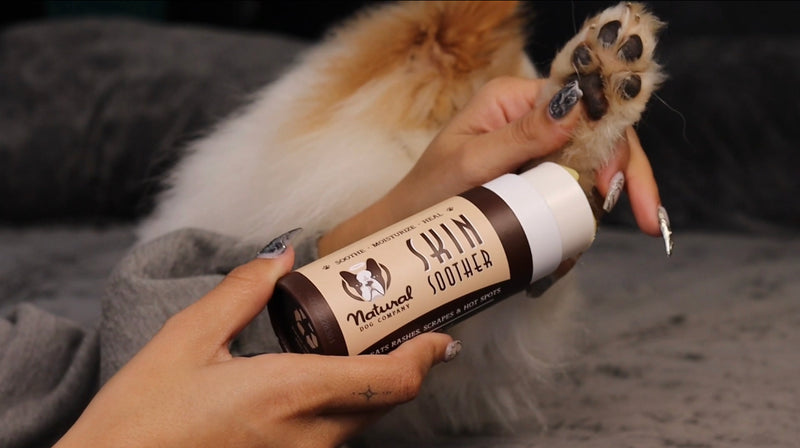 Easy to Use
Applying Skin Soother is a breeze! The convenient roll-on design allows for precise and mess-free application, making it stress-free for you and your dog. No more struggling with messy creams or ointments!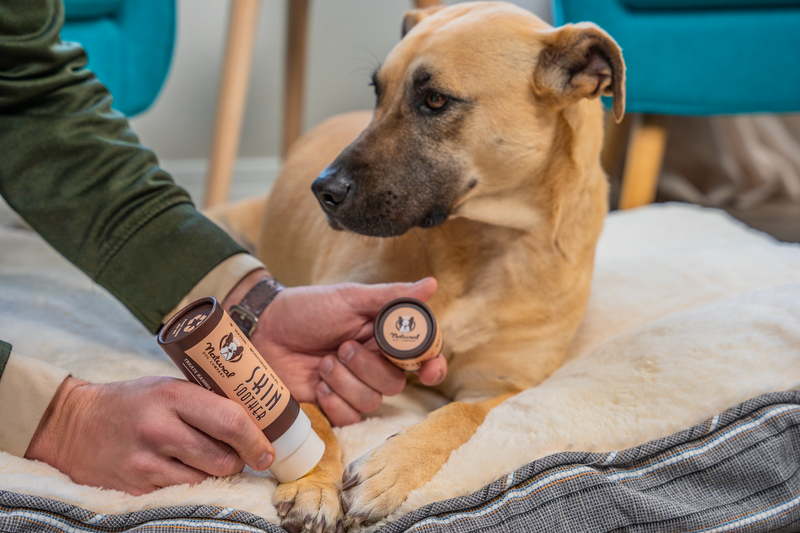 Keep Your Dog Happy and Healthy
By using Skin Soother regularly, you can keep your dog's skin healthy and free from dermatitis flare-ups. A happy and itch-free dog means more quality time together and a better overall well-being for your beloved companion.
Customer Reviews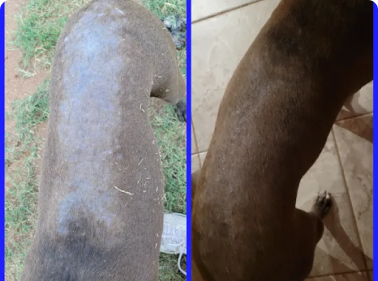 Amazing Product
"My pit bull has some of the worst allergies I've ever dealt with in a dog. After using the skin soother her back seems moisturized, the bumps have pretty much gone away, and she is starting to get fur back. Definitely going to be getting another stick."
Savannah H.,
Verified Buyer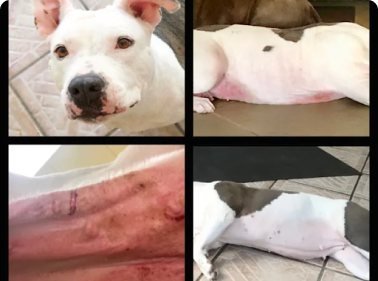 Miracle Balm
"My dog Luna always had red irritated and even raw like skin, especially on her belly and chest area. Out of desperation to find something to help relieve her of this, I decided to try the skin balm. It was the best decision ever! Even my vet was amazed."
Tiffany A.,
Verified Buyer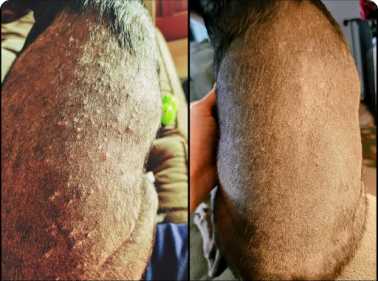 Skin Soother Saved My Boy
"I ordered the travel stick but was sent a 2oz tin..no big deal the soother works wonders for our blue chihuahua terrier mix that suffered from acne due to alopecia..he looks so good now and feels 100% better! Thank you natural dog company!"
Jessica F.,
Verified Buyer
Skin Soother
Don't let your dog suffer from dermatitis any longer! Invest in Skin Soother today and witness the incredible difference it can make in your pet's life. Say goodbye to discomfort and hello to a happier, healthier pup!
Order now to see the magic of Skin Soother for yourself.
Add to Cart
Regular Price $19.95
Save 10% Subscription $17.96